Graduate School of Banking Spotlight: Matthew Little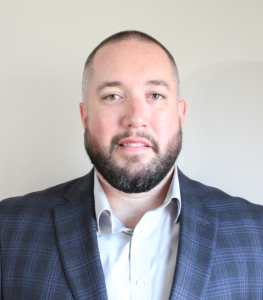 Senior Vice President and Chief Information Officer of Great American Bank was featured in a spotlight article published by the Graduate School of Banking at Madison, Wisconsin on November 28, 2022. For access to the full article, please click on the link below to view on pages 2 and 5 of the publication newsletter.
Matthew Little has come full circle in his banking career. And he  has managed to craft a career built on his first love of IT, his passion for community involvement, and his commitment to professional growth. As a student at Hutchinson Community College, Hutchinson, Kansas, Little discovered his aptitude for IT and found himself working in computer support during holiday breaks for a small community bank in his hometown. There he focused on filling in on the teller line for vacationing staff while helping to ready the bank for the Check 21 system upgrades. He  began his early career in social work while pursuing an undergraduate degree in exercise science at Wichita State University and continued serving in the social work field following graduation.