EMV Check Cards
INTRODUCING ENHANCED SECURITY WITH EMV MASTERCARD CHECK CARDS
Your security is our top priority at Great American Bank. We work to maintain the best service and newest technology that will provide you with the most protection. Your new EMV check card is the safest technology to-date to protect against fraud and theft and is now being implemented internationally. Additionally, all new cards have additional protection services and guarantees that come with the trusted name of Mastercard.
Here are just a few of the security benefits of using a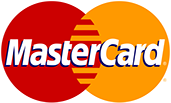 ​
Mastercard ID Theft Protection™
Mastercard is the only payment brand that provides its U.S. cardholders with services – at no extra cost – to help them protect and resolve identity theft.
EXPERT RESOLUTION SERVICES Expert assistance is available to help cardholders 24/7 if they think their identity has been stolen. Direct your customers to call 1-800-Mastercard.
ID Theft Alerts™ This service tracks thousands of websites to learn if your customers' personal information is being bought or sold online.
Emergency Wallet Replacement Experts are available to assist your customers in quickly canceling and re-ordering the contents of their physical wallet. Refer your customers to 1-800-Mastercard to learn more.
Purchase Assurance
Provides coverage for most items you purchase with an eligible Mastercard if the item is damaged or stolen within 90 days of the date of purchase.